Trusted advisor delivering targeted compensation solutions
Do you have the right tools to attract and retain key talent? Your Human Capital investment is consistently one of your company's top three expenses. Of that investment, compensation cost can be one of the more difficult to manage. Do you have the right tools in place to get to the highest return on investment? There are many factors to consider — base salary, variable compensation, equity, external/internal factors, data sources, global implications, workforce dynamics, data analytics — and it often takes an expert to sort it all out.
That's where we come in. As compensation consultants, Red Shoe Consulting can make sure your compensation programs and practices align with your business strategy so you are getting the highest return on investment. For over ten years, Red Shoe Consulting has been providing high-end consulting and deliverables tailored to the needs of small-to-medium-size companies that scale. We have a particular expertise in working with high-growth technology and technology-heavy companies. In addition, we bring a depth of knowledge and experience in global program development and deployment as well as M&A strategy planning and integration.
Red Shoe Consulting brings a unique approach with broad-based consulting experience as well as a wealth of 'in-house' global experience heading up HR organizations in dynamic, growth-oriented companies.
Our Focus:
Quality consulting results — targeted to your company's needs with proven value.
Working as a true partner — developing programs with specific attention to internal impact.
Creating programs that scale — easily adaptable as your company grows.
Providing global reach — for companies expanding beyond national borders.
---
Red Shoe Consulting Leadership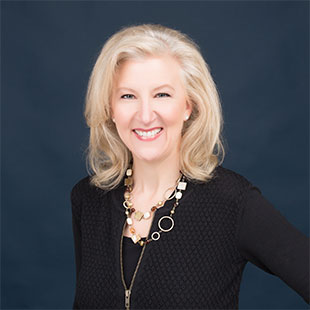 Red Shoe Consulting Principal and Founder Melissa Bixby is an accomplished Senior Human Resources Executive with progressive HR experience in the software development, telecom, semiconductor and financial services industries. An active member and advisor at the executive team level, she is adept at assisting both fast-growing startups and established multi-national corporations with diverse environments by focusing on Human Capital challenges and creating scalable, impactful and cost-effective solutions.
With a strong foundation in small to medium size companies in growth mode, Melissa began her own consulting practice in 2008 when she founded Red Shoe Consulting, LLC. The practice primarily focuses on compensation consulting and related programs such as Performance Management and Succession Planning. Red Shoe also provides Human Resources consulting for clients needing to fill a temporary talent gap or other related HR needs.
In regard to industry experience, Melissa was most recently in-house as Director of Human Resources for Multimedia Games Inc., a $200M software development/manufacturing company. Prior to starting with Multimedia Games, she spent over ten years in the semiconductor industry. Her industry career period includes serving as Vice President of Human Resources for SigmaTel, Inc., a $250M fabless semiconductor company, and Director of Global Compensation, Benefits & HR Systems for seven years before taking over the role of Acting Vice President of Human Resources for Toppan Photomasks, Inc., a global $350M semiconductor company.
She held HR leadership roles in various industries over the course of her early career in companies such as Sears Customer Care Center (Telecommunications), Capital Network Systems, Inc. (Telecommunications), Monell Chemical Senses Center (Not for Profit), and Financial Industries Corporation (Insurance).
Melissa earned a Bachelor of Business Administration with a minor in Computer Science from Millsaps College. She also attained Certified Compensation Professional (CCP) and Professional in Human Resources (PHR) designations.
Public speaking credits include regular Program Speaker for Central Texas Compensation and Benefits Associations (CTCBA), Discussion Speaker on Talent Retention in a Highly Competitive Market for FEI Austin's CFO Forum, Expert Panelist on Executive Compensation and Offer Negotiation Panel for University of Texas McCombs School of Business Executive MBA Program.